Some disclaimers before we begin: I had the AstraZeneca vaccine administered by the Ministry of Health (I feel this part is important seeing that the government is allowing private vaccination programs, so God knows how this post might be interpreted later).
11am. Emotions: 🙌🏼 💪🏻 😃 😎 (bloody optimistic, that's what this is)
While waiting in line for my jab, I had a chat with my body convincing her that we'll get through this okay. We're the tough ones.
Also, my sisters took theirs and they were fine. So #taknakkalah
12pm. Emotions: 🙌🏼 💪🏻 😃 😎 😩 (<- this is because I missed the photobooth. Walked a bit too quickly as I thought it was after the big doors but it was right before the big doors to exit. Sad.)
Got myself vaccinated and was driving happily home.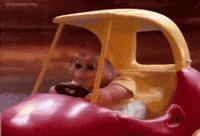 3-7pm. Emotions: 🙌🏼 💪🏻 😃 😎 (back to being bloody optimistic)
I continued working and had a few calls in between congratulating myself for not having any reaction whatsoever, like a champ. 
7.15pm. Emotions: 🙌🏼 😃 (still optimistic)
My arm where I was jabbed felt sore and starting to feel mild soreness over my whole body. Can't even do this 💪🏻
11pm. Emotions: 🙁 (the pain is real but control macho)
My body felt like it was beaten up by Jackie Chan and The Rock simultaneously while 100 cymbal-banging monkeys in my head.
Must. Not. Take. Painkillers. Like. A. Champ. 
11.20pm. Emotions: 🤒 🤕 (contemplating about life and preparing mental arguments on why I don't deserve all this. Asking God why my sisters got away with the vaccine like a champ, and I didn't)
Took painkillers and antihistamine because left eye started to swell 
2am. Emotions: ______________________ (practically dead)
In and out of sleep with fever 
Fast forward to the next day:
8am to 2pm.
Still in and out of sleep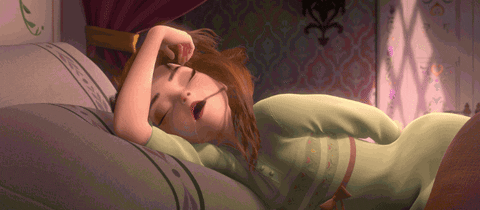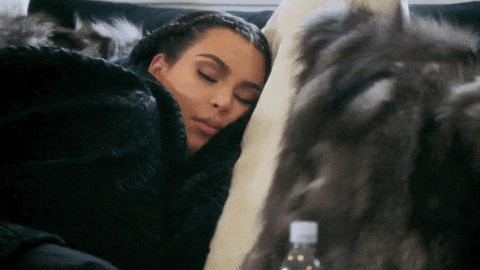 2pm. Emotions: 🤒 🤕 🙀. 🙀. 🙀
Had a dream about my co founder leaving the company. Woke up with a panic attack. After checking my phone to confirm that she's still stuck to me…
fell asleep again
3pm. Emotions: 🤒 🤕 😃 🧐 👏🏻 (I said some really impressive things during the chat)
Hallucinated a chat with these entrepreneurs that I truly admire. Woke up slightly pissed that the great chat we had was not real. Okay maybe majorly pissed. What a waste, can't event remember the bits from the conversation. Urgh!
4.30pm Emotions: 🤒 🤕 🥺 🥰 (I was touched and felt so loved since she's usually not that sweet)
My sister gave me more panadols. I got up, downed the panadols with some water and went back to sleep while she squatted next to where I was lying down looking at me with pity. 
5.15pm Emotions: 🤯 🤩 🥳 💃🏻
Crashed the met gala and Ariana Grande was sad that her pink tulle dress was criticised by the ever so powerful netizens, she threw herself in a garbage can. Poor woman. I didn't try to make her feel batter because I was late. #sorryAri #ihadotherthingstodo
7pm Emotions: 😶
My sister said she didn't give me any panadols and had not been upstairs since noon
.
.
.
That's it for this round of my vaccination story. I am definitely looking forward to the next dose!
Also, don't think I'll ever do drugs.
Love,
Nadia